Delivered on time with a customized print workflow solution
High-speed throughput times in print production
As one of Canada's largest sheet-fed offset and digital printers, Cober produces a wide range of different print products. Workflow automation is needed to ensure quality, business growth, and most importantly, on-time delivery. OneVision has supported Cober in this challenge. Together, they successfully accomplished their mission – commercial printing software.
A company like Cober that has been in business for over 100 years knows that without the courage to evolve, long-term existence and growth is not possible. The trend towards shorter runs, personalization, and jobs with the shortest delivery times, can only continue to be produced profitably if manual touch points are reduced and workflows are connected. With OneVision's print workflow solutions, the print service provider now secures these benefits, among others:
Significant time savings due to automated file preparation
Reduction of the load on the raster image processor (RIP), e.g. by reducing the file size.
Increase in throughput due to automated workflows
Simple integration into the existing system landscape
Reliable production: error-free, faster & more predictable
Print workflow solutions: Cope with fluctuating order rhythms through pdf automation
Cober offers its customers various print products on a wide range of materials. These include business cards, flyers, brochures, books, canvas prints, home décor and much more. During normal times, approximately 600 orders per day have to be processed; during peak times, up to 4000 orders per day. With the extremely flexible Commercial Print Automation Suite, the workflow is automated in such a way that even these fluctuations are mastered without any problem.
Dynamic workflows with barcodes
This function checks documents for existing barcodes. Barcode values can be assigned to the respective barcode type, allowing barcode-based workflows to be executed automatically. In addition, barcodes can be placed both inside and outside the print area.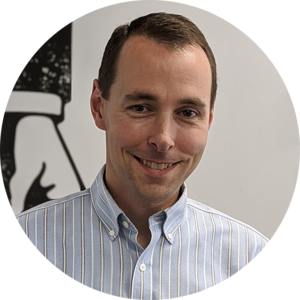 "We are able to have those faster turnarounds because we are able to automate the work."
Jeff Sider, Senior Development Manager at Cober
Software commercial printing incl. preflight
The Commercial Print Automation Suite provides fully automated quality control of print files during prepress and subsequent optimization of print files including preflight, conversion of complex pages to images, flattening of transparencies, file normalization, etc. For error-free, print-ready files and a smooth printing process.
More about preflight software
Integration to existing systems
For file input, Cober offers its customers three different platforms – depending on customer needs – as well as classic file transfer options such as FTP or email. As an XML-based solution, the OneVision software is easily connected to the various input formats. Furthermore, there are also interfaces to the printing and finishing machines such as HP Indigos, Heidelberg, Kongsberg. The integration of print production ensures smooth, efficient pdf process automation.
More about connectivity/integration