Commercial Print Auto­mation Suite
Your software for automating commercial printing
Automation when every print job is different? We would be delighted to convince you that this is indeed possible. The Commercial Print Automation Suite is our customized software package for all commercial and in-house printers, online printers, and direct mailers. The software for commercial printing combines a flexible workflow management system with a unique prepress package and tools specifically tailored to the needs of commercial printers.
As middleware between MIS/Webshop and RIP/DFE, the Commercial Print Automation Suite is easily integrated into your workflow to automate your production processes. Cost-intensive reprints are avoided, while throughput and profitability are significantly increased.
Why our commercial printing software for your process?
OneVision's Commercial Print Automation Suite brings many advantages to your everyday printing operations that will benefit you. We would like to present the five most convincing reasons here:
The reliable middleware even for the most diverse machinery
XML-based software: uncomplicated integration into your existing system landscape
Variable data printing for automated generation of personalized print products
The software uses metadata, job tickets and barcodes as a workflow basis
Exclusive on the market: automatic file check incl. correction for efficient processes
Our technology and integration partners
Only with smooth workflows commercial printers can produce efficiently and economically. Seamless interaction between these systems is the key. As a modular software, the Commercial Print Automation Suite can be connected to any system using structured data exchange.
More about integration
Automated file preparation
OneVision´s Commercial Print Automation Suite prepares print files based on the intelligent file check and job or file information.
More about automated file optimization
Individual and automated processes
The automated processes enable significantly more efficiency for your production workflows. Preparation times are minimized, manual work is reduced.
Details on process automation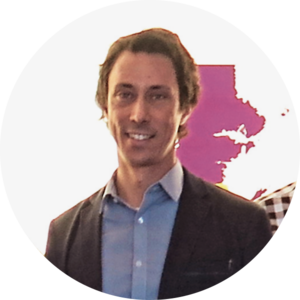 "We are able to have those faster turnarounds because we are able to automate the work."
Andreas Mann, Prepress Manager Paragon Customer Communications DACH & CEE