The right workflow consulting for your end-to-end pdf workflow
Changing customer requirements, shorter runs, tight deadlines and increasingly complex printing tasks: As a print service provider, you face major challenges. If you want to continue to produce profitably, you have to go automated ways. With OneVision's automation software, you can easily implement your holistic end-to-end workflow. From file input to finishing, we help you automate PDF workflows. Individualized, customized and tailored to your needs. We call it: Workflow Automation Your Way.
Your path to an automated production with OneVision Software
Our automation solutions are not off-the-shelf – neither are your requirements. That is why we first work with you to define which processes are already in place, determine what needs to be optimized and how new processes can be meaningfully implemented and integrated with OneVision software solutions.
Ask, listen, understand. In our first conversation with you, we want to find out what the current state of your everyday production processes look like and how we can help you in detail. Our joint first contact is also the first step in preparing your workflow consulting.
To the initial meeting
Step 2 | Software Presentation
In a joint meeting, we will show you our automation software for an end-to-end workflow. With all solutions, features and functionalities in detail. From A - Z, including practical examples, all the way to calculating your ROI.
Get your software presentation
In the audit with you, we prefer to ask one or two questions too many. We dive deep because we want to make sure that we understand exactly what your requirements are, where the pain points are and which processes need to be optimized. The meeting point for the workflow audit is your production halls, and you determine which of your products we will be looking at.
To the workflow audit
Using the information on your current situation, we tailor your automation solution to meet your needs. This is the basis for smooth PDF workflows in your company and for optimum interaction between software, presses and finishing equipment - from file input to postpress.
To the automation solutions
Step 5 | Proof of Concept
Learn. Test. Try it out. We create a workflow for you that fully automates a product you've selected and can be tested for 2 weeks.
Proof of Concepts that are already working in practice
After the software has been integrated into your production, you can get started. We help you set up workflows on your own, making you an automation champion!
Contact
Technical questions – no need for headaches. With our service packages, you can get quick and uncomplicated advice from our helpdesk team. You can rely on professional help, with our in-house development department in the immediate proximity.
The maintenance contract includes:
Regular software updates
Advice and assistance with migrations
as well as first-class webinars and user trainings
As individual as your processes are, so is the need for support. That is why we offer three different levels of service packages: Standard, Premium and Premium Plus.
During the worfklow consulting we will introduce the packages and help you to find the right service package for your needs.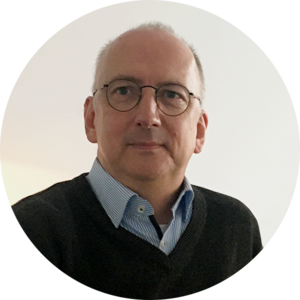 "OneVision Software's comprehensive, innovative and variably configurable workflows ensure greater efficiency and production reliability from prepress through production to product delivery."
Jörg Scheele, Prepress manager at Kleinhempel
OneVision Automation Suites
As a strong partner with comprehensive expertise in the printing and media industry as well as a wide range of other industries, OneVision's software solutions offer maximum cost-effectiveness and efficiency. Thanks to the modular setup, we also meet your requirements. Contact us now!