Software for label printing: Production processes that run like clockwork
From 120 to 15 minutes: How to automate workflows for highly embellished labels in a wide range of varieties?
Changing requirements, new technology - for more than 30 years, InForm Etiketten has been helping customers produce the perfect label and has not shied away from the changing times. In order to continue producing labels with an exceptional degree of embellishment, a high variety of types, but small print runs economically, the printing specialist started looking for a suitable automation solution. With OneVision and the Label Automation Suite - software for label printing - the "automation" project was successfully implemented and file preparation times were reduced from previously often up to 120 minutes per job to 15 minutes.
Labels in short runs, a wide variety of types, best quality, maximum embellishment and delivered in the shortest possible time. Since InForm Etiketten embarked on its "digital label printing" mission a few years ago, the long-established label company has also been doing a lot in terms of workflow. OneVision's software for label printing enables the company to:
More sustainable production through reduced waste and material consumption
Enormous time savings thanks to automated print file preparation
Well-structured production control with a consistent web interface
Automatic generation of print forms
Production on time
Digital label printing – offering the right product for every customer
InForm Etiketten offers a wide range of labels: from wine, food, cosmetics and jewelry labels to printed products for the chemical industry. There are no limits to the embellishment options. Hot and cold foil embossing, relief coatings, laminations, special-effect coatings and various die-cutting techniques are used. To ensure that the production process, from order entry and file preparation to printing and finishing, runs smoothly and efficiently, the specialty print shop relies on OneVision's label printing software.
Intelligent set up of collective forms
Intelligent grouping in collective forms eliminates the need for time-consuming press proofs and makes efficient use of substrates. The software for label printing thus ensures resource-saving use of materials.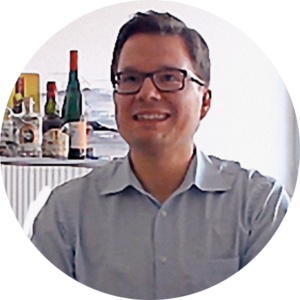 "The Label Automation Suite gives us the certainty that we can handle every single job reliably, highly transparently and securely – to the benefit of us and our customers."
Dr. Benjamin Rüdt von Collenberg, COO InForm Etiketten
Data input & file preparation – previously manual are now automated
File transfer via FTP, e-mail or web upload means that customer files enter the workflow quickly and smoothly. Typical prepress tasks such as the creation of trim or coating/white masks, correction of cutting lines or color separations for cutting dies are automated.
Details about our bleed printing module
Connection and integration
All production machines can be connected to the Label Automation Suite for printing, embellishment, and further processing of label jobs. At Inform Etiketten, GMG Proofer, Xeikon CX3, Fuji PS3 RIP and others have been integrated. Once a machine with its individual requirements has been defined in the software, jobs are sent to production without any further settings. This significantly reduces time-consuming changeover and adjustment work.
More about connectivity/integration