Connected print production for higher profit margins
400 print jobs and more per day: How do you reliably handle a steadily increasing number of jobs with a digital workflow?
Within just a few years, the German print service provider Siepro has evolved from a classic screen printing company into a state-of-the-art digital print facility. As a specialist in the field of foil printing, global players such as Siemens, Meto, Bosch, or Weleda, among others, are supported in the creation of their print products. The growth of Siepro's machinery is remarkable. While in 2017, print jobs were still being processed using 2 Canon UVgel Colorados, there are now 18 printing systems and 11 cutting systems in use. Decisive for the rapid company growth was above all the automation of print production towards a digital workflow – with OneVision as a partner.
The web-to-print business significantly reduces production times and profit margins per product. However, customers expect consistent high quality for their print products. To compensate for this, Siepro must make all processes as economical and efficient as possible. Through a digital workflow with OneVision automation solutions, Siepro benefits from:
Significant time savings through automated file preparation
Perfect interaction between software and hardware
Optimized machine utilization and print production
Lower material costs thanks to cross-customer nesting
Resource-saving production and reduced waste
High-speed machinery – constantly supplied with print-ready files
As a foil printing specialist, Siepro produces advertising & product stickers, sticker sheets, magnetic foils, backlit foils, POS products, signs, displays, and floor stickers using a wide range of materials. To handle an order volume of more than 4,000 print jobs per month, the print service provider needs a smooth production process without bottlenecks in prepress. With the Wide Format Automation Suite, the printing and finishing machines are automatically supplied with optimally prepared print and cutting files.
A perfect interplay of hardware and software
Not only the growth rate in web-to-print, but also the speed of digital presses is impressive. However, profit margins are only increased if the machines are constantly supplied with print-ready files. By integrating the software into the existing system landscape, the suite becomes middleware and ensures a smooth flow from file input, through prepress, to press, and postpress - print production as a holistic digital workflow.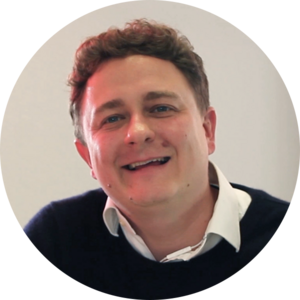 "Without OneVision, we would not be anywhere close to where we are today. We have so many different products, different laminations, different films – we couldn't handle that without the software."
Michael Hiemann, Managing Director of Siepro
Intelligent nesting - for resource-saving use of materials
The substrates used in large format are extremely diverse. Glass, wood, textiles, foils and many other materials are used, most of which are very cost-intensive. Thanks to the innovative nesting technology in the suite, complex shapes are now automatically placed in such a way that not only less manpower is required, but also waste is significantly reduced. In print production practice, this means: Whereas 10 meters were previously required for a job, it is now only 9 meters.
More about nesting software/gang run printing
Automated finishing ensures faster cutting times
The automation chain does not end with printing alone. Cutting systems such as cutters from Zünd or Summa are also supplied with cutting files thanks to automatic cutting line fusion. This speeds up cutting times by up to 70%.
Integration with existing systems
Siepro's fast-growing machinery includes UVgel Colorados from Canon as well as printing presses from Epson and cutting systems from Zünd and Summa. The direct connection of the workflow management system to the data input and the production machines enables an efficient print production process - without manual intervention.
More about connectivity/integration