Amendo AI
More efficiency through artificial intelligence
AI software for the image processing of the future
Take your entire image processing to a new level. The technology of the AI image processing software allows you to recognize objects in images according to different object classes, and on this basis to follow a precisely fitting processing and optimization. By recognizing people or, for example, whether an image was taken indoor or outdoor, skin tones, among other things, can be optimized realistically and naturally.
The software then scales the images to new dimensions, resolutions or a new number of pixels (including color management and/or format conversions). For maximum productivity and consistent high quality in your image editing process – whether print or online publication!
Benefit from significantly higher productivity through faster image processing and optimization based on Amendo.
Our image processing software Amendo is available in two versions: a basic edition and a version based on artificial intelligence. Do not hesitate to contact us for more details
Why use our AI image processing software Amendo AI for your processes?
Amendo AI recognizes objects according to different object classes
→ this enables specific processing based on the image class
Amendo AI recognizes whether the image was taken indoor or outdoor
→ this enables specific processing
Recognition of people and faces
→ more specific and accurate optimization of skin tones
Customized image processing according to the detected information
Improved color optimization based on the environment
AI-based adjustment of saturation to preserve detail or harmonize saturation in the image
Productivity: Amendo AI processes images automatically 24 / 7
Local installation, no cloud or data transfer to other service providers and thus no further costs
AI image processing enables the identification of different object classes and based on that an individual image optimization. The AI image processing software recognizes both people and faces, as well as whether the shot was taken outdoors or indoors. Images can also be automatically cropped to predefined formats, always keeping the dominant object in focus.
See a few examples here: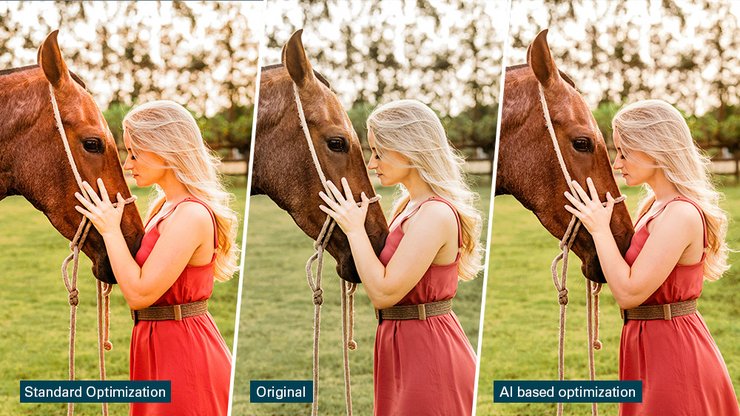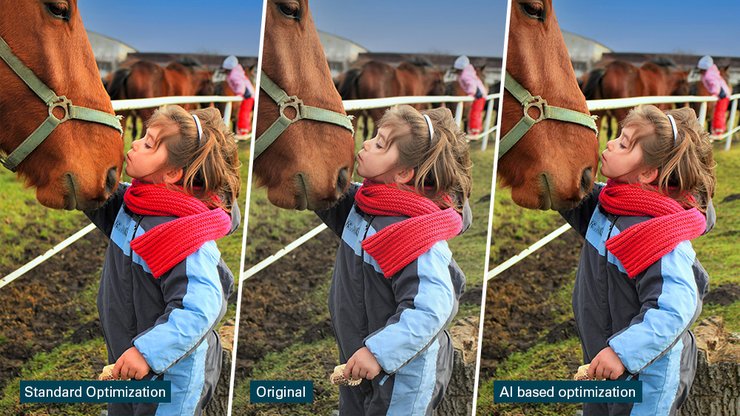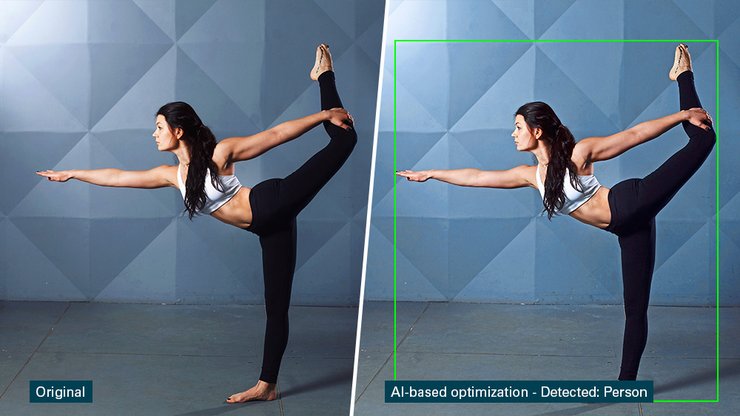 Object recognition enables automatic tagging and routing of images
Eliminate repro bottlenecks
Shorter delivery times due to shorter processing times
Export images for different purposes (e.g. print / digital)
Significant improvements in optimization quality based on AI analysis results
Exclusion of images based on object recognition (e.g. no people, no ground vehicles, etc.)
Cost savings while maintaining high image quality
Integration into your existing system landscape
Significantly higher productivity and efficiency gains
Increase in customer satisfaction & loyalty
Recognition and optimization of faces and persons
The AI image processing software recognizes objects according to different object classes, besides people also vehicles, animals, furnishings and many more.
The object recognition of persons and faces is independent of the depicted size as well as of the depicted body posture (e.g. head jump). In addition to recognition, artificial intelligence also analyzes skin tones and faces and intelligently and automatically adjusts their optimization. The quality of the skin tone optimization is thus significantly increased. See for yourself or test the image processing software: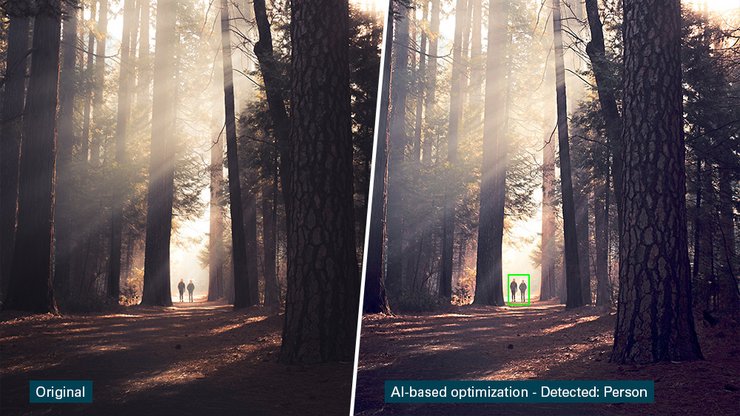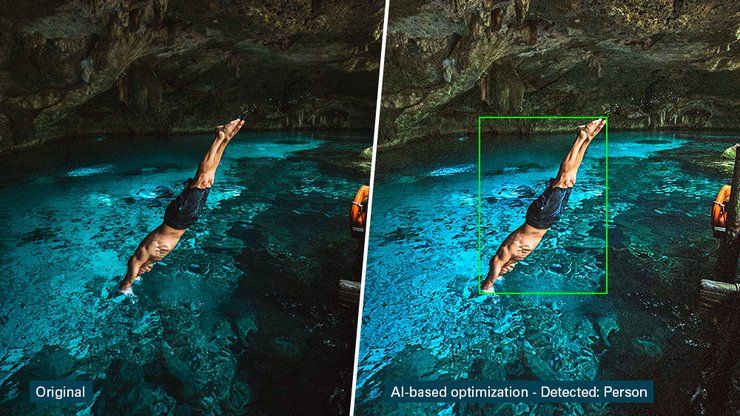 Let us speak about your individual needs for image optimization and processing in a first call.
Automated image processing – Amendo customers worldwide
Many customers worldwide achieve more productivity in their image processing workflow through automated image optimization.

"The quality of incoming images often leaves much to be desired. Amendo really reduces the processing: Within seconds, the files are brought to a level of quality that never ceases to amaze us."
Thomas Ovelgönne, Prepress Manager Druckhaus Waiblingen
Why to use our image processing automation software for your process?
Amendo brings numerous benefits to your imaging workflow. Here is an overview of the five most important ones:
Time savings: In just seconds, Amendo produces results that take graphic designers several minutes to achieve through costly manual labor
Cost control: Amendo's initial and maintenance costs are far below the cost per page charged by third-party repro houses
Productivity: Amendo processes images automatically 24 hours a day / 7 days a week
Consistent image quality: Amendo delivers consistently high image quality and is customizable to match the color and output requirements of your media
Control over the image workflow: No need to send images off-site, no more waiting times and correction loops
Our technology and integration partners
Only with smooth workflows publishers can produce efficiently and economically. Seamless interaction between these systems is the key. As modular software, the OneVision software can be connected to any system using structured data exchange.