Digital print workflow solutions – numerous possibilities with only one process automation software
More spectrums are hardly possible!
French large format printing specialist Oxy has been supporting major customers from the industrial and cultural sectors (Airbus, Paris Airport, Estée Lauder, Museum Quai Branly,...) for over 40 years. Printed products are realized in screen printing as well as in sublimation and wide format digital printing. In order to optimize the production of the wide range of applications and make it even more efficient, Oxy checked different digital print software solutions and decided to implement suitable process automation software. The company successfully implemented the Wide Format Automation Suite from OneVision.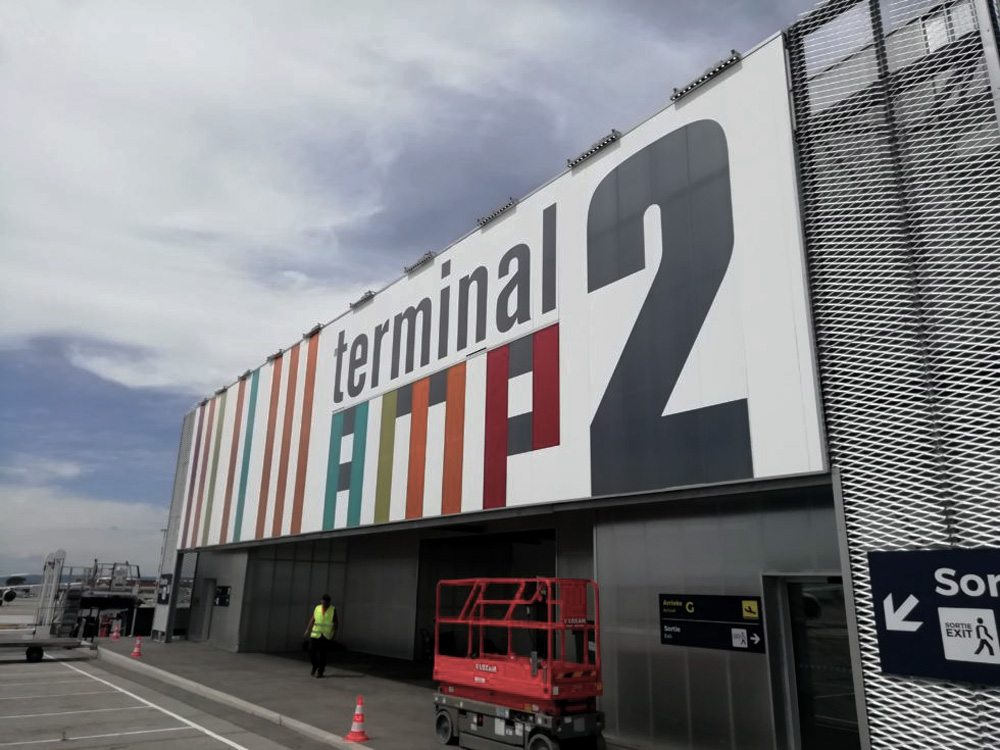 The criteria for new digital print workflow solutions in terms of automation were clear for the print service provider from the very beginning: just one software that is flexible as well as uncomplicated to integrate into the existing ERP system and at the same time handles XML files well. With the Wide Format Automation Suite, Oxy achieves, among other things:
Holistic integration within the system landscape
Smooth production workflow
More transparency in the processing of individual orders
Automated print file preparation without bottlenecks
Resource-saving use of substrate
The diversity of wide format printing – can be automated
Oxy produces with a wide variety of digital print solutions but also printing processes on diverse materials: in addition to vinyl, polyester, PVC, Dibond, metal and aluminum, wood, MDF, glass, textiles or cork are also used for the production of banners, flags, displays, floor graphics, vehicle wrapping and much more. OneVision's user-friendly automation software links the ERP system with a wide variety of hardware and ensures more economical production.
Automation implementation is also possible step by step
For the introduction to implement digital print solutions and especially a process automation software, Oxy opted for a step-by-step approach. Starting in 2019 with the integration of the Wide Format Automation Suite into the company's ERP system: using a VDP configuration based on attributes and barcodes, it was possible to automate the creation of shipping bills and invoices. One year later, when the product range was extended at short notice due to the pandemic (towards plexiglass panes, spray flaps...), this could be implemented within a few days thanks to OneVision. The complete production automation for the products in wide format printing was the last step.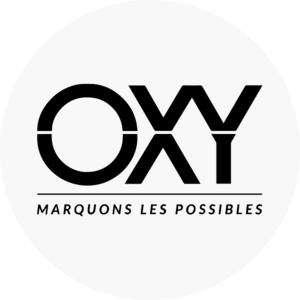 "OneVision has allowed us to automate repetitive, low value-added tasks by adapting to our ERP environment"
Francois Leleu, Design Engineer at Oxy
Prepress automation – more time for to-dos with real added value
Oxy's prepress team also benefits from the tools in the Wide Format Automation Suite. An intelligent preflight (checking + correction for dynamic workflow control), automatic creation of proofs, and much more, eliminate many cost-intensive, manual activities.
More about preflight software
A diverse system landscape – combined to a one-stop shop
The machinery is as extensive as Oxy's product range: In addition to digital printers from Canon, Epson, Mutoh, Myala and Agfa, screen printing machines and various devices for finishing and embellishment are also used. Thanks to OneVision's XML-based software, all systems can be integrated into a one-stop shop.
More about connectivity/integration