Innovative workflow management wide format printing
How do you speed up the preparation time for a print job by 80%?
As an expert for vehicle wraps, fleet branding as well as signage, banners and printing of photos and canvases, 2CT Media receives the most individual orders. The project processing time often took three to four days. To automate this process, 2CT Media has evaluated different individual software solutions. They decided on the Wide Format Automation Suite, which was tailor-made by OneVision to meet 2CT Media's needs.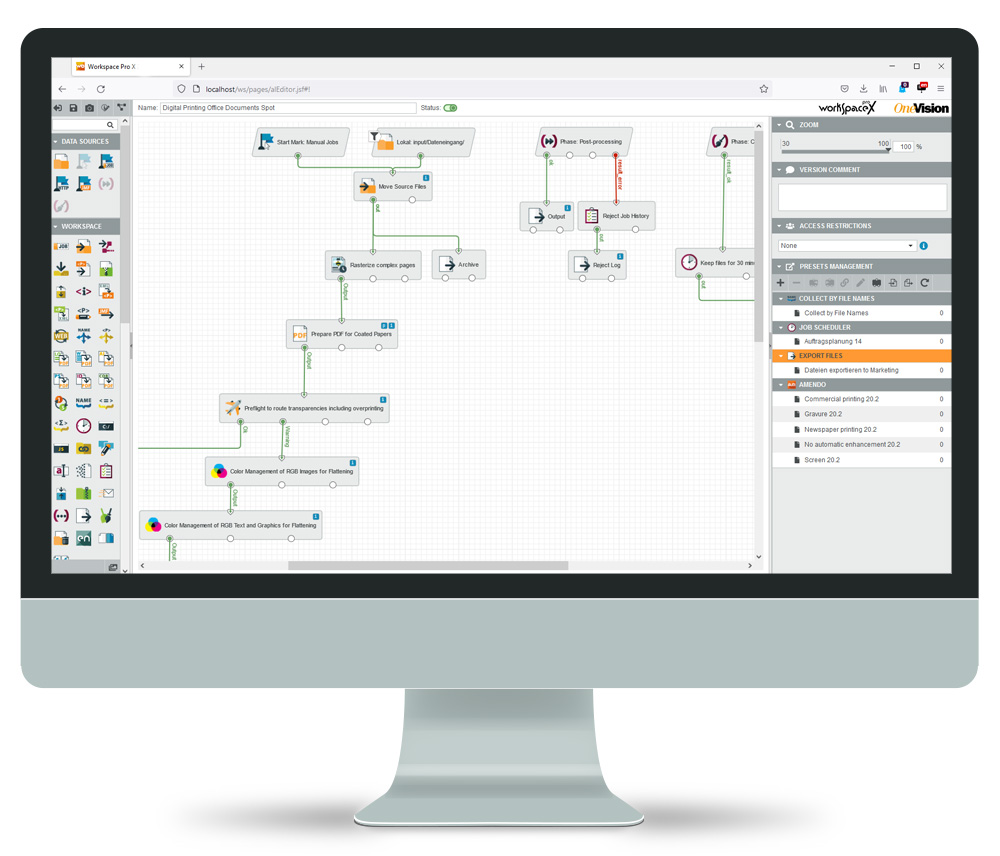 Job files for wide format printing are usually very large and – without automation – require many manual preparation steps. In order to future-proof its operations, 2CT Media decided to follow the road to automation. With the Wide Format Automation Suite, the print service provider achieves:
Significant time savings through automated file preparation
Smooth workflow through uncomplicated integration into existing system landscape
Resource-saving production through innovative nesting technology
Increased throughput due to fewer manual interventions
Growth potential through streamlined workflow
Workflow management wide format printing – One step ahead with automation
Files with errors and extreme file sizes are an everyday occurrence in vehicle wrapping jobs. In addition, there are time-consuming activities such as proof creation and manual nesting. With the Wide Format Automation Suite, these tasks can be automated, thus ensuring smooth workflow management in wide format printing.
Production optimized files
OneVision's individual software solution includes a comprehensive prepress package for error-free, print-ready PDF files. This includes preflighting, normalization, color management, flattening transparencies, adding missing bleeds, and much more.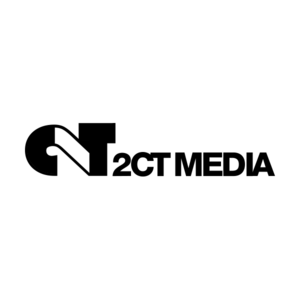 "OneVision's automation software has helped us to reduce the processing time per job by 80%, which gives us the opportunity to grow as a company."
Christian De Ramos, Member of the board 2CT Media
Reduce waste with nesting
The OneVision software evaluates all parameters provided, analyzes the print jobs in the queue and determines the best combinations to maximize the printed areas and avoid as much waste as possible.
More about nesting software/gang run printing
The software checks the print file using the trim box or any other trim line. The necessary bleed for printing is intelligently generated automatically by pixel mirroring or pixel stretching.
More about bleed printing
Efficient processes through integration into system landscapes
Nowadays, an individual software solution offers not only a needs-based adaptation to the user's production, but also an uncomplicated connection to webshops/MIS and downstream machines. For example, 2CT Media's machinery includes printing presses from HP, Canon, and Vanguard as well as finishing equipment from Summa, Epilog, and Multicam. As XML-based software, the Wide Format Automation Suite can be easily integrated into the system landscape and thus becomes middleware for a smooth end-to-end workflow.
More about connectivity/integration