We are happy to inform you that as of today the new Service Release 1 of Asura 22.2 is available for download from our Customer Portal!
Important information:
The recently released version InDesign 18.4 may write image data that is not terminated correctly (missing "end of data sequence"). This may result in incomplete output after processing by Asura and incorrect data.
We strongly recommend all customers processing data from the above mentioned software to install the new Service Release 1 of Asura 22.2.
Make sure that the option "Validate compressed images in PDF files (repair, if possible)" is enabled in the "Prepare PDF" module.
See the screenshot below: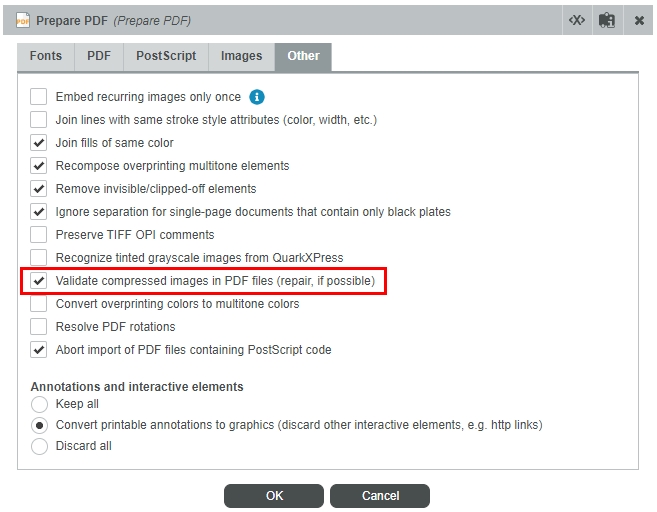 For more information and download of Asura 22.2 SR1 please visit our customer portal:
Always up to date
For more news about OneVision and the latest trends in printing, please visit our NewsRoom.