Higher efficiency
in wide format digital printing
Wide format digital printing with a holistic end-to-end workflow
What is wide format printing?
The history of wide format printing is very short, having only emerged since the end of the 20th century. Especially the digital orientation, above all inkjet technology, has developed enormously in the last 15 years. The pioneers were HP and Canon collectively. Currently there are several technologies used, the newest one is Latex (used as ink type) and UV-Gel. The large sheet format and the high variability in terms of substrates enable all the following products to be manufactured in wide format printing
OneVision's Software Wide Format Automation Suite can be applied for a wide range of products to be printed on various substrates: foil, paper, vinyl, acrylic, photo wallpaper, PVC, wood, hard foam boards, canvas, and much more...
No matter what substrate, the Software Suite for wide format printers helps you to print more efficiently, making maximum usage of your substrate, minimizing wastage, in a semi-automated or fully automated fashion – as a holisitic end-to-end workflow!
The variety of wide format digital printing is enormous:
Wide format digital printing – the main challenges
tight customer deadlines
long make-ready times
manually set-up of files such as preflight, normalization
generate bleed, nesting/ganging, cut line
machine idletimes
files getting rejected by the RIP due to transparencies
file complexity, missing color management, etc
seasonal peaks
increasingly shorter print runs
Do your customers order predefined products (web shop)?
check incoming files automatically
workflows based on metadata, barcodes or jobticket
automatic preflight, detecting and fixing file-errors
automatic sending of the normalized data file for approval
automatic nesting/ganging
automatic cut line/cut file generation
connection to all third-party machines of your system landscape
The Wide Format Automation Suite is tailored to your needs!
In all these cases our Wide Format Automation Suite is the suitable software for you. It is tailored to your workflow and your needs.
"All products have different production times – managing and timing them that's the crux. And that's exactly what we're doing now with OneVision."
Susanne Feller, Head of Production posterXXL
The four core components of your wide format digital printing workflow:
Intelligent workflow management
According to your required parameters (individual machinery), your own assembly lines are configured for the file workflow. Incoming files through e-mail, hotfolder, FTP, web server, etc. are automatically downloaded and linked to the XML order data of your ERP system (any manufacturer) and the job ticket is available.
The OneVision Workflow Management System can easily standardize, automate and control your production processes.
Comprehensive file optimization
The 11 most important and common PDF problems are solved and nothing stands in the way of smooth production.
E.g.: Preflight, Normalization, Color Management, Identifiable errors automatically corrected, Generate bleed, Flatten transparencies.
File formats that are larger than the maximum print format can be automatically tiled/paneled and split into multiple formats for production.
Print form creation and finishing preparation
High-quality substrates are utilized to the maximum by the unique nesting technology. The OneVision software evaluates all variables, analyzes the print jobs in the queue and determines the best combinations to maximize printed areas and eliminate as much sheet waste as possible. Of course, file size gets optimized.
The completely automated solution: reduces waste to an absolute minimum – positions single layouts to complex shapes – maximizes material usage – creates a separate PDF with the cut lines only – and sends that PDF straight to the cutter. More about nesting
Extensive integration options
After the print file has been automatically prepared for printing and finishing (cross-job nesting, tiling, paneling, creation of crop marks e.g. eyelet marks, hemstitching...), the workflow management system sends the created print file and finishing file to the RIP/DFE or production machines so that production can be started. Take a closer look at our range of connectivity
Do you also have diverse products and numerous production lines with individual parameters? All the better! Then the Wide Format Automation Suite can play all its trump cards!
error-free print & finishing files
bottleneck in prepress resolved
no machine idletimes
reliable adherence to the delivery promise
shorter delivery times due to shorter production times
modular software, customizable to your needs
integration into existing system landscape
cost savings in production: trouble-free and sustainable (no reprints, minimize manual touches, maximum substrate usage)
significantly higher productivity and efficiency gains thanks to your defined degree of automation
increasing customers satisfaction & loyalty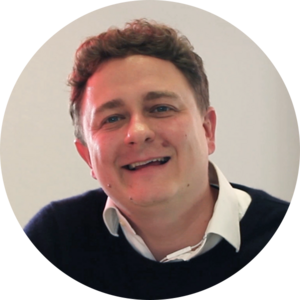 "Not only have we increased the number of jobs per day – we've also improved our profit margins. Using the Suite allows us to work significantly more flexibly, saving time and costs."
Michael Hiemann, Managing Director Siepro KG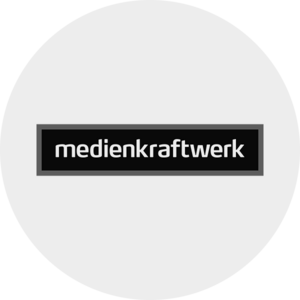 "Since the introduction of OneVision Software, our production preparation runs so silently that we are only alerted to the fact that production is running at full speed by the sound of the shipping label printer."
Markus Maier-Schambeck, Managing Director medienkraftwerk GmbH